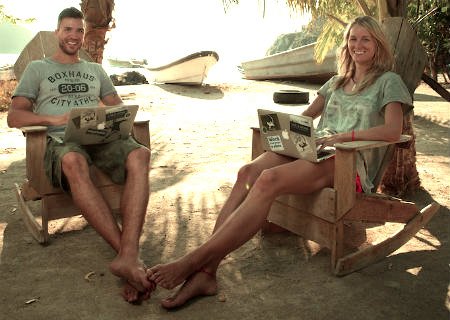 DNX founders Sonic Blue and Yara Joy in Colombia
DNX Mission Statement
I CHOOSE FREEDOM
DNX connects & supports digital nomads and online entrepreneurs through events and online platforms.
Our vision is that more and more people live their life free and self-determined, connect with like-minded people, share their knowledge and grow their businesses.
We strongly believe that meeting other cultures makes us personally richer and the world a better place.
Everybody can find his or her passion, live their dreams and work self-determined.
DNX is part of the freedom revolution, in that people take ownership of their jobs, time and life. People quit their conventional jobs to reclaim the freedom to design their own lives.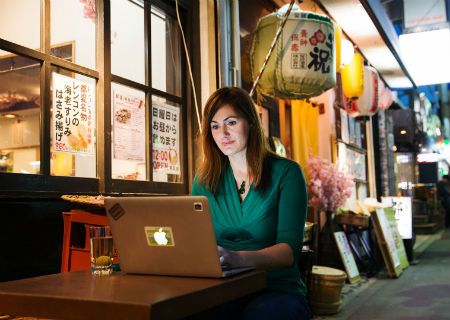 Natalie Sisson in Tokio
Who is the DNX for?
And what can you expect from the DNX:
If you want to learn more about "location independent working", connect with others and bring your business to the next level, then you're in the right place!

The DNX will feature 10 speakers delivering fascinating talks on topics around online self-employment and location independent careers. This is the #1 event providing real-world knowledge, tips, and experiences on this topic in the form of lectures and personal conversations.

We walk the talk: Our speakers will be speaking from their own, real-life experiences. No theories or conjectures - only personal case-studies. Our speakers come from diverse backgrounds and run their own blogs and websites, create their own products and services, or work as freelancers in various fields.

Sebastian Canaves in Italia
Benefit from Actionable Know-How
on online self-employment and location independent working.
At the DNX, speakers will share their experiences and best practices on their business models and journey as digital nomad. One day, packed with inspiration, motivation and practical advice for you to get started.

Our speakers share one thing in common - all of them have built their own internet businesses, in order to live out their ideal lifestyles and follow their passion.

Many are able to realize their dream of travel through these businesses.

Cumulatively, our speakers have visited nearly every country in the world and host millions of website visitors per month.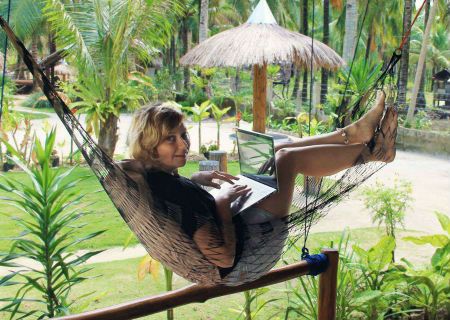 Sabrina Iovino on the Philippines
Get to know us in person
Network with like-minded people
All of our speakers will tell you that meeting and networking with like-minded people has been absolutely critical to their success.
Networking with like-minded people empowers not only your current plans, but also brings you inspiration and input to realize your own ideas. Digital Nomads help each other and share current tips on lifestyle and business.
In addition to the speaker program, there will be plenty of time available for networking and conversation the evenings before and after the event.
We look forward to getting to know you in person!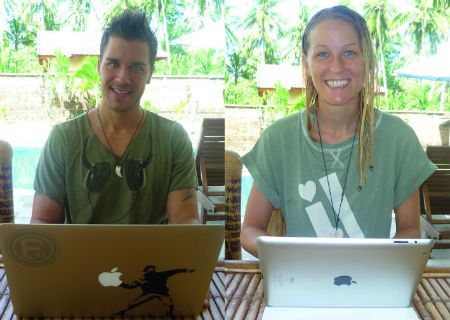 Sonic Blue (Marcus Meurer) & Yara Joy (Feli Hargarten) in Indonesia
The Story of the DNX
From Idea to Event
After years of working in the online world, Sonic and Yara left their corporate jobs, started their own internet businesses, and have been traveling ever since, primarily in South East Asia, Central- and South America.
"We were lucky, in that we were able to quickly find a group of like-minded people in Berlin. The consistent exchange of ideas and motivation helped us greatly on our path to our dream-lifestyle."
Location independent working and living is a hot topic, and gaining traction all the time. The number of digital nomads worldwide is growing continuously. At the same time, there are a lot of misconceptions about what this lifestyle is really all about.
With the DNX we would like to educate, connect and motivate. This includes an honest appraisal of the challenges associated with this lifestyle, as well as practical tips and know-how for location independent living and working.
Welcome to DNX - "Work & Travel - Next Level"